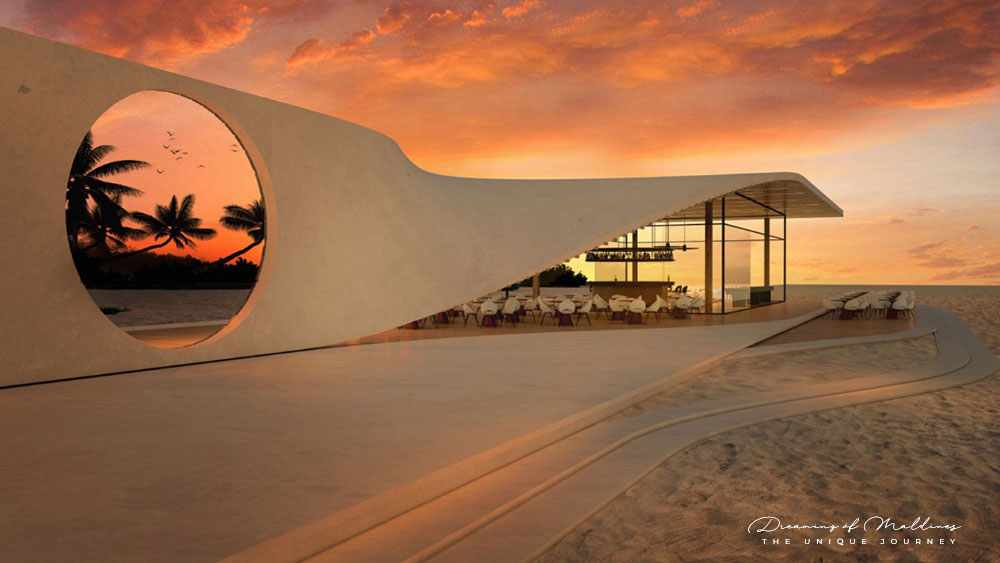 Qatar's Estithmar Holding announced the development of a Rosewood property in the Maldives. Scheduled for opening in 2025 the future hotel will cost $343 million and is set to be one of the world's most luxurious resorts.

Rosewood Maldives Artist Impression
Estithmar Holding, a Qatari investment company, is partnering with Rosewood Hotels to develop an ultra-luxury resort. The construction of the property will be Estithmar's second project in the Maldives after Waldorf Astoria Maldives Ithaafushi.

Rosewood Maldives new ultra luxury resort development 2025
"The Maldives is an ideal location for a Rosewood property, and we are looking forward to bringing our A Sense of Place philosophy to life in this incredible destination ", said Radha Arora, President of Rosewood Hotels & Resorts.

Estithmar Holding and Rosewood Hotels will open one of the World's most luxurious resorts in the Maldives in 2025. Total cost $343 million
What we know about Rosewood property in the Maldives
The upcoming Rosewood Maldivian property is set to be an architectural masterpiece, featuring approximately 120 independent beach and overwater villas, one- to five-bedroom villas, all with private pools and a select number located on private islands.
The center of the resort will host several specialty world-renowned restaurants, a wellness facility, a beach club and several amenities.
The luxury hotel brand aims to awe its future guests with a stunning architecture, breathtaking views, and exceptional service.
About Rosewood Hotels & Resort
Founded in Texas – USA, Rosewood Hotels & Resorts offers a distinctive collection of highly individual, luxury hotels, resorts and residences across the globe.
More on Maldives 2025 opening projects /
Follow us on Facebook, Youtube and Instagram 
for more Maldives Dreams & Stories
Your TOP Best Maldives Resorts 2023YOUR CHOICE. YOUR DREAM. YOUR VOICE
[ Official ]
Traveler's Choice
12th Edition
This site uses affiliate links and I may earn a small commission when you use my links and make a purchase without incurring additional fee yourself. Many thanks for supporting this website. Please see my privacy & policy page for more details.